Best Leg Machine - How to choose a Leg Extension and Curl Machine
 Before you jump ahead in your search for the best leg extension machine and/or leg curl machine to add to your gym, let's briefly review why this equipment is so crucial to bodybuilding success.
 We reviewed the top leg extension machines for you: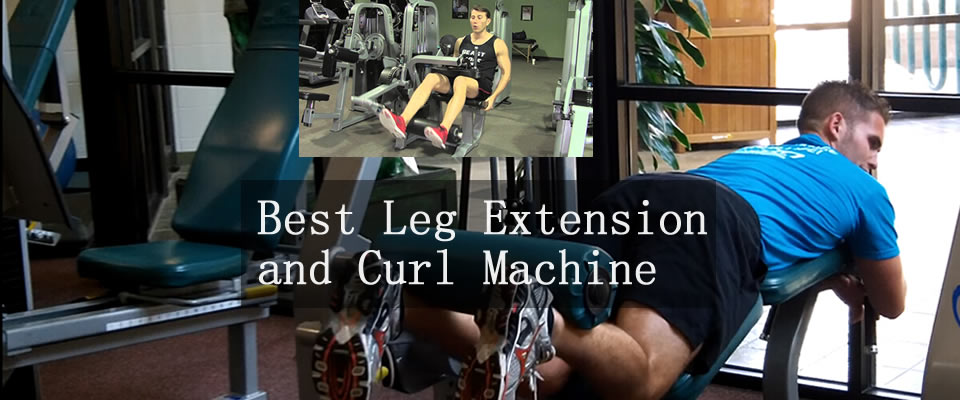 We know how valuable your time is, and how equally if not more valuable your health is. Which is why we take on the tasks of researching and rating the fitness gear and gym machines out there. In this list we've gone ahead and composed of all the machines for your legs , whether it be extending or curling. Take a look below.

 Most people desire athletic looking legs. The best way to accomplish this is to perform the proper leg workouts. Leg extension machines are one of the essential gym equipment that will help you achieve this. They offer an isolation movement that serves to develop the quadriceps muscle group focused on the front of the thigh. These machines are weighted to create more resistance that makes the leg muscles stronger. They are easy to set up and can be used right at the comfort of your home. The following review outlines the best leg extension machines that will result in well-defined, sexy legs.

 You've probably heard the common advice to never skip leg day. It comes from a good place, to be healthy it is essential for the body to have a strong foundation.

 To achieve this, it is necessary to adopt a fitness regimen that builds lower body strength. Strong knees, hamstrings, quads, and glutes are critical for balance, speed, and coordination.

 Highest Rated Leg Extension / Curl Machines
 Here is a list to help you find the best leg curl machine and the best leg extension machine for your use.