How to Import gym Equipment from China?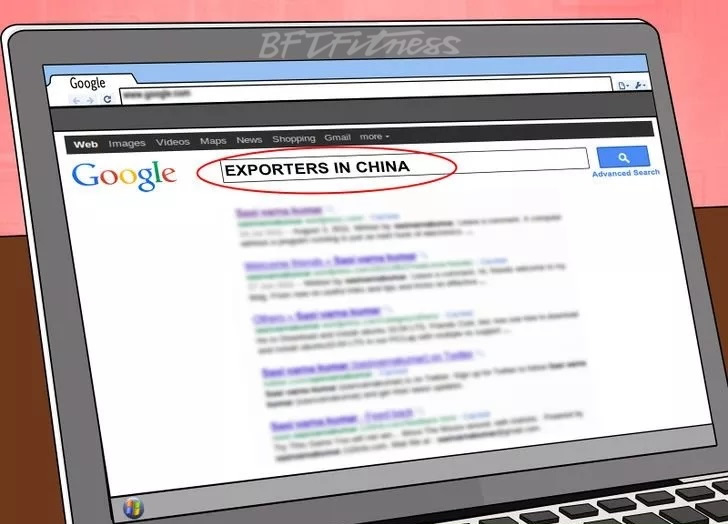 Importing items from China can be an affordable way to acquire materials for use in manufacturing or products for sale. However, importing items on your own requires establishing relationships, setting up shipping, and navigating the regulatory channels of Customs. Get started on your way to importing from China by taking steps to set up your import process and planning ahead.Many of you will choose to import Fitness Equipment,Gym Equipment,Crossfit Equipment from abroad,For many new traders, Importing sounds like a nightmare to go through.
 ♦ How do you find suppliers?
 ♦ How do you eliminate the risk of scams & bad quality?
 ♦ Where the hell do I get started? in fact, it's not that complicated at all IF you know the basics behind the importing process – payment, shipping, taxes and customs.
 ♦ What does "importing" mean? In general, importing means that you're buying goods from a supplier outside your country.

Here's the basic game plan:
 ♦ Find a good product,You'll need to brainstorm, research, and select products to import & sell.BFT fitness suggest you to choose some profitable,small and light exercise fitness goods such as Speed Jump rope, Resistance Band, Gym Ring, Yoga mat, Exercise Ball, AB wheel, fitness tube, because it can be picked up easily and lower shipping cost from overseas.
 ♦ Different from the out-of-date product that makes your product standing out.BFT fitness update New exercise goods and New trends on our website from time to time.
 ♦ Find a good supplier, It can take some digging to find the right supplier, but there's ways to ensure you avoid the scams & increase your odds at finding an awesome supplier if you trust BFT fitness's suggestion.
 ♦ Sell some samples,You'll want to place a small sample order to test & validate your product, it is important.
 ♦ Scale it up, BFT fitness provide Customer label branding & it also can expand your product line and promote your online business.

Here's the BIG pitfalls to avoid.
 ♦ Please Don't let any supplier convince you they can't ship small sample orders, they are just trying to squeeze you. BFT fitness Support you Any Sample Order or Small order for testing our quality Fitness equipment.
 ♦ Please Make a trip to meet with your supplier.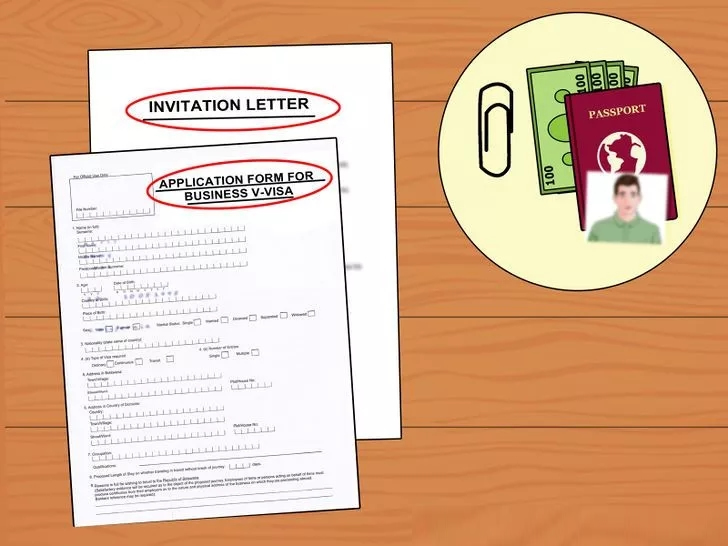 Don't buy in bulk from a factory until you have their samples in your hands and you trust them. BFT fitness warmly welcome you to visit our factory, you will be treated as our good friends.
 Obtain a business visa, In order to get the visa, you will have to submit the required documentation and items, which includes:
 ♦ A valid passport from your current country of residence.
 ♦ A black and white photocopy of the picture page of your passport.
 ♦ Black and white photocopies of previous Chinese visas you have obtained (if any).
 ♦ A recent, passport-style photo of yourself.
 ♦ A completed visa application form (available at the Chinese Embassy's website).
 ♦ An invitation letter from the supplier you are meeting.
 – Please Pay attention to "Money Safety" and "Payment Options" and Avoid payment fraud.

 Some importers may experience this type of fraud when placing their orders. It typically involves their payment for orders being sent to the wrong bank account, which can leave both the supplier and the importer out of a large amount of money. Reduce your risk of this type of fraud by following two simple steps:
 ♦ Don't send your payment to a bank account that isn't registered under the name of the company you are ordering from.
 ♦ Don't send your payment to a bank account registered in a different city from your supplier, even if the name on the account is similar.
 ♦ Otherwise, you will simply lose your money and have virtually no legal recourse to get it back.

– Wire Transfer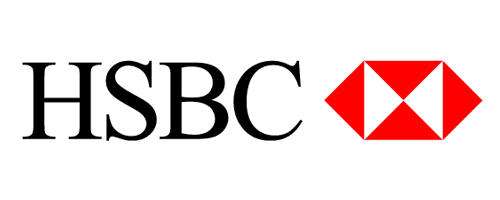 BFT fitness Accept Wire Transfer ( your bank account to the supplier's bank account)

– Alipay

 BFT fitness Accept Alipay.Don't buy from a company that won't accept Alipay. What it really means is that they were shut down due to complaints.
 All your payments with Alipay are protected, so you can always open a dispute and request a refund if a supplier has scammed you.

– Western Union, MoneyGram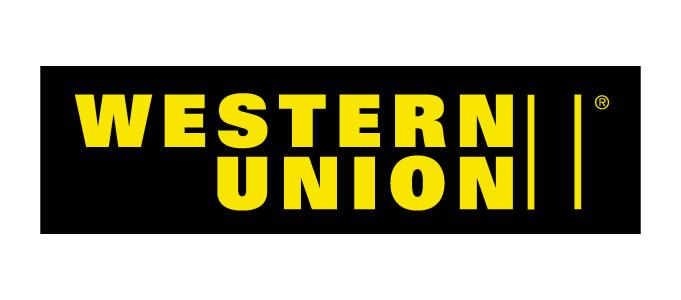 BFT Fitness Accept Western Union or MoneyGram, The only time you should use Western Union is when you are ordering product samples as WU transfer fees are much lower than bank transfer fees. When you use WU, you can't actually send money to a company; only individuals can send and receive money via the WU network. BFT fitness give you our boss's information for Western Union.

 Above all, BFT fitness suggest you stick with Alipay and Wire transfer when dealing with business verified suppliers and manufacturers.

 – We suggest NOT Always looking for the lowest price.Don't buy counterfeit crap. Not that there isn't money to be made, it's just a bad business to build (and illegal).
 If you come across a quote that is significantly cheaper than the others, raise a red flag. You should know that there is no lowest price in China, only the lower and lower prices. Lowest price always accompanies with high risk, maybe quality, quantity or reputation.
 Just find a reliable supplier and grow with them in a healthy way.

 – We sugget NOT Failure to clarify product details.
 If you aren't extremely clear to your supplier about your required specifications, there is a big chance you would receive exactly what you didn't want. Not clear means the factory will make the decision for you based on cost saving.
 Ensure you double check the materials and the manufacturing process of each quote so you can feel confident in the products you are purchasing.
 Make sure your supplier has totally confirmed every spec of your target product, including the packaging. Sometimes, it's necessary to send the sample for recheck.

 -IMPORTANT SUGGESTION: DO NOT Showing distrust towards your supplier.Build a relationship with a good supplier. You need to sort through the hundreds of bad suppliers and find the greatest in your niche.
 International trade is based on mutual trust. If you don't trust your supplier, nobody will look after your production in the factory, and nobody will sincerely help you when trouble happens.

 Here are the 4 most popular shipping methods you can use to import goods from China:
1. Regular Post.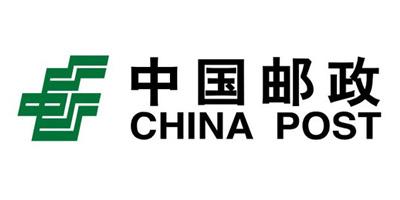 regular China Post which can take up to 6 weeks to arrive. No online tracking is provided. It can be used for parcels under 2kg

2. Courier.

 Shipping with a courier company will be the most suitable method for most people starting out IF it involves small, lightweight items. With courier companies such as TNT, DHL, UPS or FedEx you pay a premium price for each kilo BUT you get fast delivery times and an online tracking facility. These days most courier shipments take just 3-5 business days to arrive in any Western country from anywhere around the globe.

3. Air Freight.

 This is somewhere between courier shipping and sea freight. Shipping times vary from company to company, but in general range between 5 to 10 days.
 With Air Freight you'll usually have to handle documentation and customs clearance on your own (unlike with courier companies).
 Air Freight is usually cost effective once shipments are in the range of 100kg or more UNLESS very bulky items are involved; if that's the case your only viable option is to use Sea Freight.

4. Sea Freight.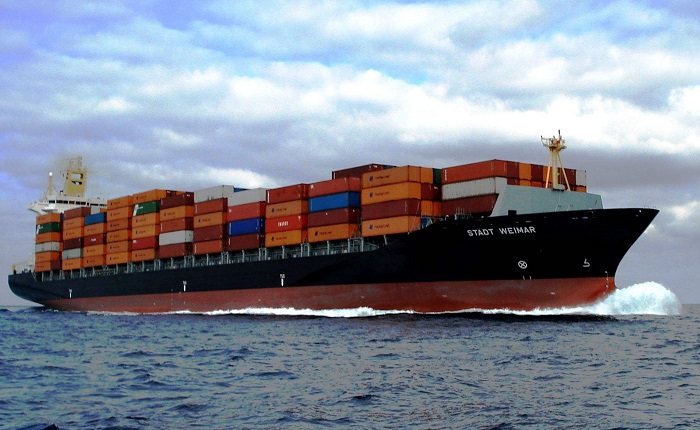 This is the most popular shipping method used by big companies to import goods from China. The cost per kilo is very low but the downside is the lengthy delivery time. Depending on where you're located it will be in the vicinity of 30 to 40 days in most cases.

 Just like with Air Freight, you'll have to take care of the documentation, customs clearance and delivery of goods from the port to your warehouse.

 Also, with Sea Freight it's very important to calculate all the EXTRA COSTS involved once the goods arrive in your country. Your supplier will usually give you the FOB price, which means that the goods are loaded onto the ship. But that's not the end of the story! Once your shipment arrives at the port there are all kinds of extra charges, such as:
 ♦ Unloading charge;
 ♦ Port fees;
 ♦ Docking fees;
 ♦ Storage fees;
 ♦ Clearance fees;
 ♦ Etc.

 the easiest way to keep these costs under control is by using a freight forwarding company. You can ask them to quote for door-to-door delivery which includes all the fees associated with Sea Freight shipping.
 Even with all the additional fees Sea Freight is still the cheapest shipping method for imports from China. Remember that it's cost effective ONLY if your order is big enough.
 One full pallet will be enough if your margins are right. Again, this will depend on the kind of goods you're importing, their value and weight.
 In general, Sea Freight is better for bulky items or in cases where the shipping time is not that important.
 In other words, the best shipping method will depend on your order!

 – Learn more about Tax.
 When you import FITNESS EQUIPMENT from abroad, you have to pay two kinds of tax before the goods are actually released to you:
 ♦ Value Added Tax (VAT)
 ♦ Import Duty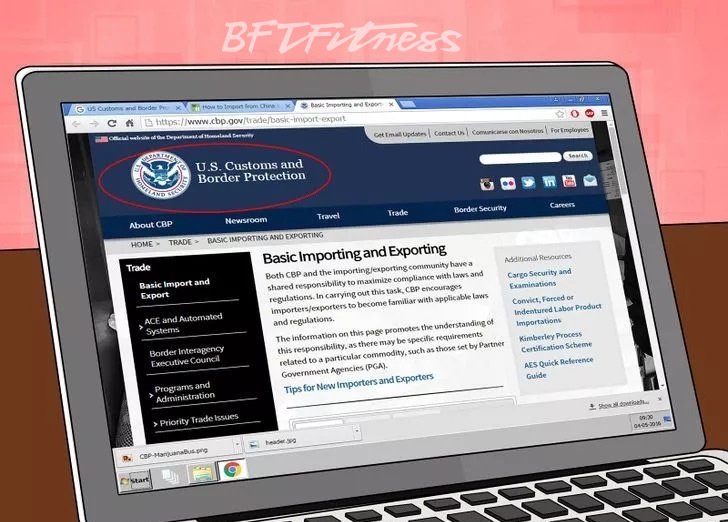 The VAT rate is different for each country, so make sure you check your country's specific VAT rate before making any calculations. SUCH AS The current VAT rate in the UK is 20%.

 Import duties vary widely from product to product so do check the accurate rate with the help of this free online calculator: http://www.dutycalculator.com/

 Import duty & taxes for Kettlebells from China
 http://www.dutycalculator.com/dc/168336/sports-leisure/exercise-fitness/dumb-bells-weights/import-duty-rate-for-importing-kettlebells-from-china-from-china-to-united-kingdom-is-2.7/

 Import duty will be usually be in the range of 2%-5%, but with some products it can be as high as 10% or even more. On the other hand, with some product groups you won't have to pay import duty at all, so be sure to check out that online calculator to see exactly how much import duty you'll have to pay for your particular goods.

 REMEMBER!!! Import duty is payable only on the goods' value,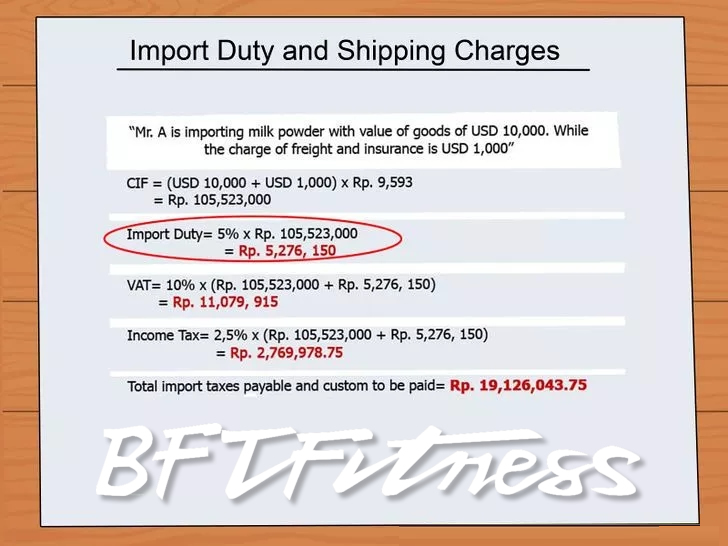 but VAT will be applied to the TOTAL of:
 Goods' value (price paid to the supplier) + Shipping + Import Duty

 – We suggest Don't be afraid of the importing process, but start small.Take it step by step
 – place a small order on BFT fitness and see how it works out.

 Importing from China: A Step by Step Guide ( For example, Sea Freight Bulk order)
1. Identify your import rights.
2. Identify the goods you want to import. Fitness Equipment HS code 95069119
3. Ensure the goods you wish to import are permitted into your country.
4. Classify your goods and calculate the landed cost
5. Find your supplier in China and place an order.
6. Arrange your cargo transport. we suggest Choose a good freight forwarder partner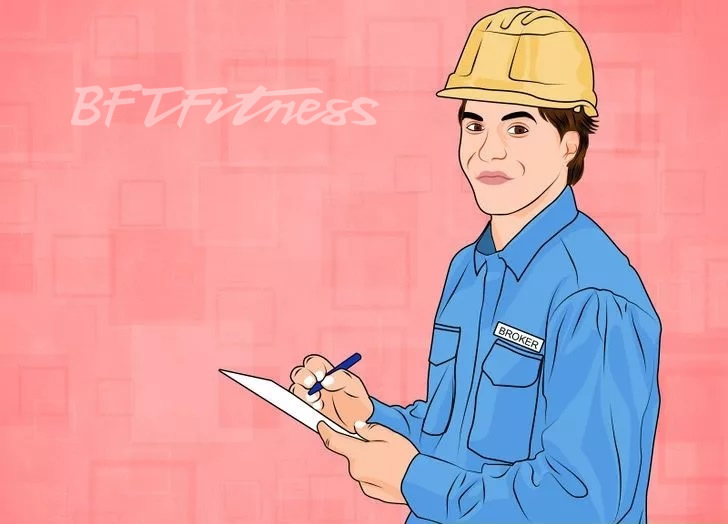 Hire a customs broker. Locating and hiring a licensed customs broker can make your importation process much easier. This professional facilitates communication between you and the government, fills out and files necessary paperwork, and can help you navigate import regulations. They can also help estimate import costs and how long the import process will take. Just make sure that you can cover their fee with the sale of your imported products.

 Neglecting compliance can be very costly. This may force you to pay expensive and unexpected customs duties, such as the anti-dumping duty, as well as risk delaying your customs clearance. This will cost you expensive storage fees at a railway station or container yard. Avoid these expenses by hiring a qualified customs broker.

 we understand that delays might happen during the process, such as goods might not be produced on time, the vessel might not sail as scheduled, goods might be held by the customs. Be prepared and plan accordingly.Do not expect your cargo would leave the port as soon as completed in the factory. Because it needs at least 1~2 days for your cargo transport from the factory to the port. And the process of Customs Declaration needs your cargo to stay at the port for at least 1~2 days.

 Besides, there's only one route frequency each week in some cases. Missing the day of this week, you will have to wait till next week.

7. Track your cargo and get prepared for arrival.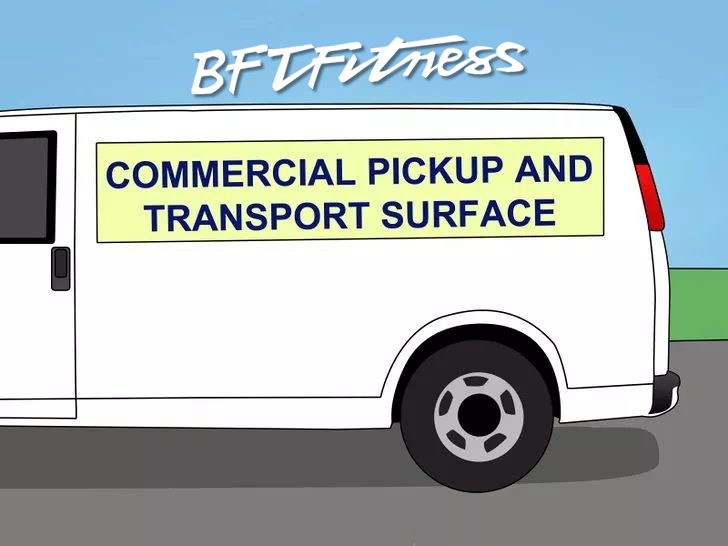 Arrange for pick-up and transport. Contact a commercial cargo company to arrange to have your shipment picked up at the port of entry and shipped to your warehouse or local resellers. Cargo companies can be located by consulting your local yellow pages or favorite online phone book.

 Shipping goods internationally takes time,During the time, check your commercial invoice, packing list, the bill of lading, and other related freight documents.

8. Obtain your shipment.When the goods arrive, make arrangements for your customs broker to clear them through customs (and quarantine if applicable).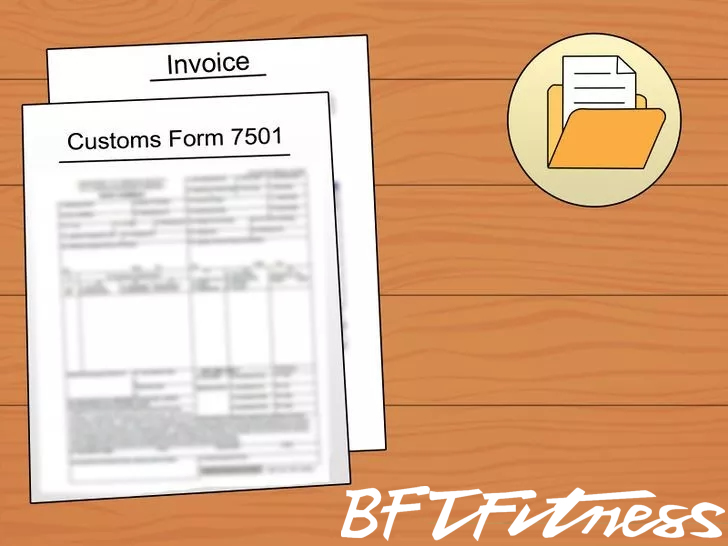 Check your shipment for accuracy and damage. Once the items have made it to you, look at the packaging and items themselves for any damage sustained over the course of the trip. If there is significant damage, you may want to rethink your choice of shipping method or urge your supplier to better prepare your items for shipment.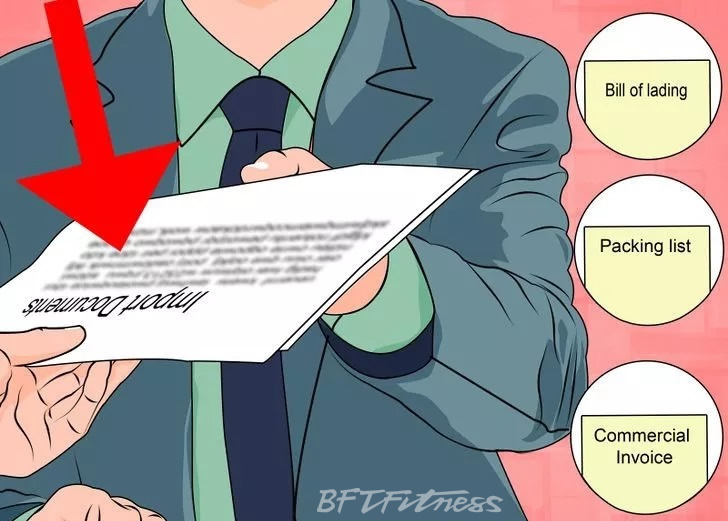 If everything goes well, it's your rights to pick up your shipment.

-Lastly,You need to know who you are working with
1)-Factory / manufacturer: produce and provide products directly
2)-Trading company (now there are some trade & manufacturing combo. company generated): buy from factory and resell, provide additional services.
3)-Sourcing agent: help customers to sourcing product in China and charged for their service, mostly from 3% to 10% of the goods value.

 Now you should understand the roles they are playing, but it still doesn't represent that you've known who they really are. Because nearly 90% of your supplier claims that they are factory if you search your product from the internet and get contacted with them.

 If you are serious about working with factory without any middleman, here is a useful checklist for you:
 ♦ Check their website or category and see if they provide a mass range of product.Generally speaking, a factory is unable to produce multiple kinds of product, because every single product line required production equipment, technology and mass materials to invest, that's a huge amount. For example, if your suppliers provide stainless steel product and rubber/silicon product as well, then they probably are trading companies. It is Right.
 ♦ Check the MOQ (Minimum Order Quantity) of your supplier. Usually trading company offers much lower MOQ than factory. For a factory, the cost of mass production for 500-piece products and 3,000-piece products is almost the same. There is a narrow difference of the production process (capacity, labor, materials and so on). A low quantity means the wastes of capacity, same labor worked, and higher cost of material to purchase by factory. That's why factories are unwilling to accept a small MOQ. But Trading companies are able to take this by their multi-channel sources and they work with many small-scale factories who produce product only, without sales and advertisement channels to be found by overseas customer like you.
 ♦ Check the business license of your supplier.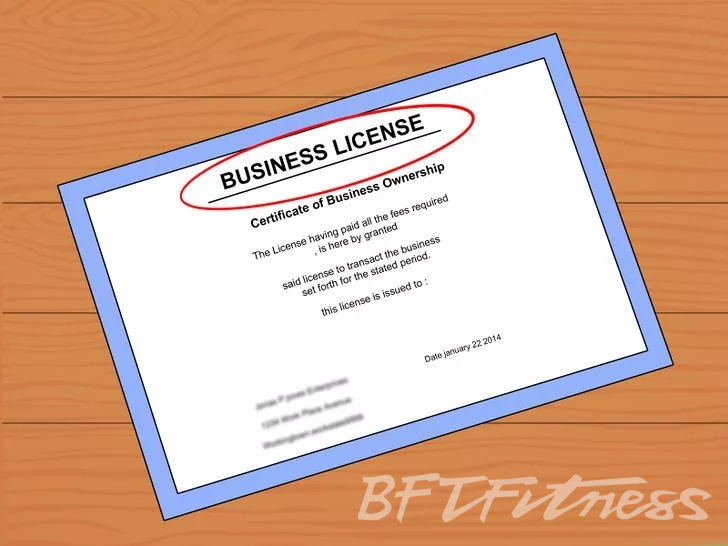 There is one thing you should know that is useless to check the registered capital that written in their business license because the registered capital is no need to be verified by bank or government now. In other words, any company could claim their registered capital as CYN 10,000,000 and that is legal in China. The right method is to check their business scope whether if appears MANUFACTURING "生产/制造" in Chinese.

 ♦ Check the ISO certification of your supplier. Usually this certification is useless for a trading company. Asking them to show you a ISO certification, if your supplier cannot show it with their company name on it or calms the company name that written in the certification is a subsidiary company belonged to them, probably they are trading company.
 ♦ Check the established year of your supplier. According to our in-house expertise says, there is no doubt that is a fantastic factory who is able to survive more than 10 years. Factory aside, you are still competitive even you deal with a trading company who has run for over 10 years. No matter the quality or the prices, they must have those advantages to keep them going.
 ♦ Check their factor audit report. Both BSCI and Sedex are authoritative organisations which is a powerful evidence to showing they are factory.
 Followed this list and get them passed, you'll know that you want to know.
 But I have to say if you want to buy fitness equipment from factory, just contact BFT fitness.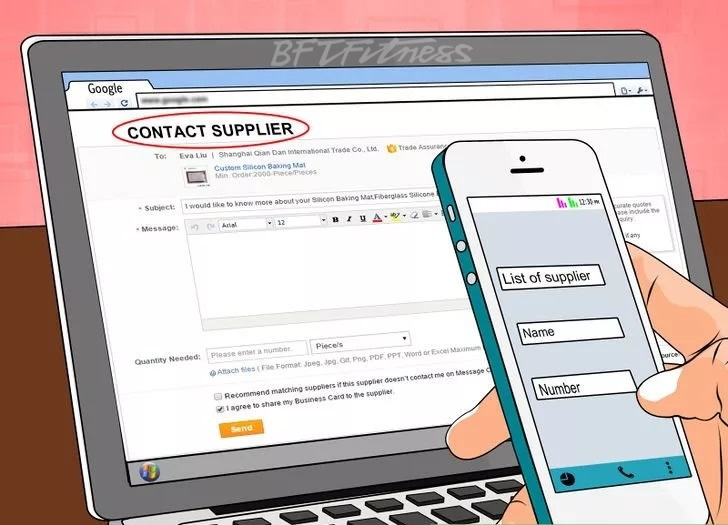 with good advantage of Casting Weights but provide you with mixed fitness cargos and accept Small Order.
 Save money and Save your time.
 I think there is no way can 100% to tell fraud manufacturers, the best way to get good quality is to check the webiste contant.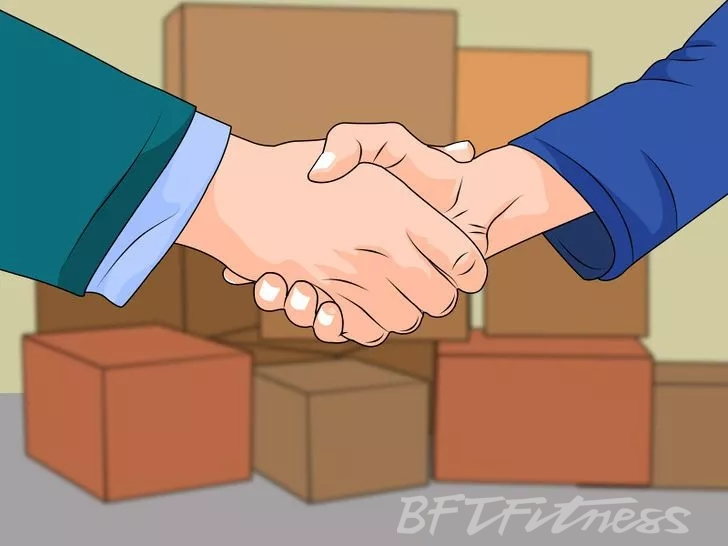 See their photos good or not, the products information detailed or not, if a company is not responsible with their website, how could they be responsible for their customers?

 If you want to buy gym equipment,you can contact us ! We are manufacturers !
 Click Contact us now for a no obligation free quote.