What are the squatting equipment available in the gym
In the gym, there are various types of squatting equipment, providing diverse choices for different trainers. This article will introduce several common gym squat equipment to help you understand their characteristics and usage methods.
1. Barbells and dumbbells
Barbells and dumbbells are the most common squat equipment in gyms. Barbells are suitable for heavy training, such as the training of Olympic weightlifters. Dumbbells are suitable for individual or group training, with flexible and diverse usage methods.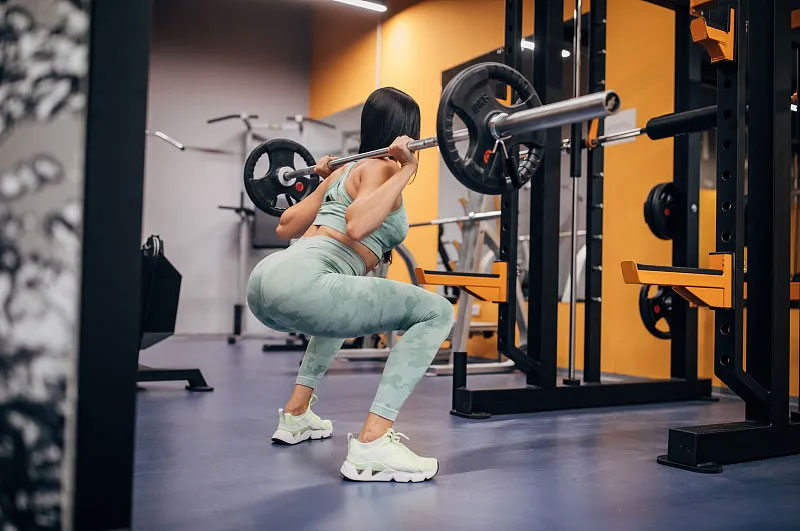 2. Squatting frame
A squat stand is a structurally stable device that can be used for various load-bearing squats. The squat stand is usually equipped with a pulley system and a safety lock to facilitate weight adjustment and locking by the trainer.
3. Huck squatting machine
The Huck squat machine is a device specifically designed for leg training, especially for squatting movements. It adopts a special pedal design, allowing trainees to safely perform squats from different angles.
4. Reverse pedal machine
The reverse pedal machine is a specialized equipment that can perform reverse pedal movements, which can effectively exercise the thigh muscle group. The reverse pedal machine is usually equipped with adjustable pedals and weight pads to meet the needs of different trainers.
5. Smith machine
The Smith machine is a relatively expensive squat equipment that uses a closed structure to ensure that the trainer is more stable and safe during the squat process. The Smith machine is also equipped with adjustable barbell positions that can be adjusted according to the trainer's height and movements.
When using squat equipment for training, it is important to follow the regulations and guidance of the gym to ensure correct posture and usage. At the same time, choose the appropriate weight and difficulty based on your training goals and abilities to avoid injury.