Open a gym in the West Africa,Gym design team!
 BFT fitness equipment salesman hospitality to such West African buyers left a good impression.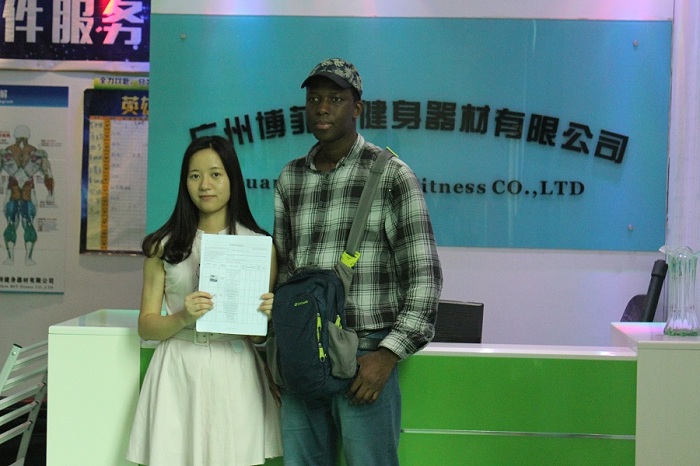 From 2016 onwards, West African buyers search fitness equipment production line suppliers, for his gym for project cooperation. Before we provide our customers, our design team provides professional layout design and product solutions according to the actual situation of the customer. It provides complete fitness equipment, including treadmills, spinning bikes,exercise bikes, crossfit equipment,multi gym machines and so on. Repeated contact with him, he finally chose to cooperate with the Guangzhou BFT Fitness Equipment Co., Ltd., this time to China, is to sign the contract. Now we have another happy cooperation.