Advice on How to Open A Successful Gym
Planning to Open Your Successful Gym
1. Pick an accessible, lucrative location.
As with other types of small businesses, a significant portion of a gym's success has to do with its location. The location of the gym should be based largely on the population group that it targets. People don't like having to go far out of the way to fulfill their fitness needs. The best gym locations are in areas where there is demand for a gym, where the gym can be easily accessed by its clientele, and in which competition with other gyms, fitness clubs, etc., is minimal or at least manageable. Below are just a few things you may want to consider when choosing a location for your gym:
♦ Rent. Unless you own your gym's building outright, you'll have to pay rent as one of your gym's operating expenses. Rent can vary from location to location. In wealthy or densely-populated areas, for instance, rent can be very expensive, which can require you to raise membership prices to pay for it.
♦ Proximity to population centers. If your gym is too far away from your clientele, they won't go to it. Good gym locations should be in or near populated areas or at the very least be easily-accessible via car, bus, train, and so on.
♦ Local market conditions. Finally, the best gym locations are where there is a demand for a gym that isn't being filled. Opening a gym across the street from an established gym can be a risky move - why deal with the intense competition when you can open a gym in a part of town that is sorely lacking one?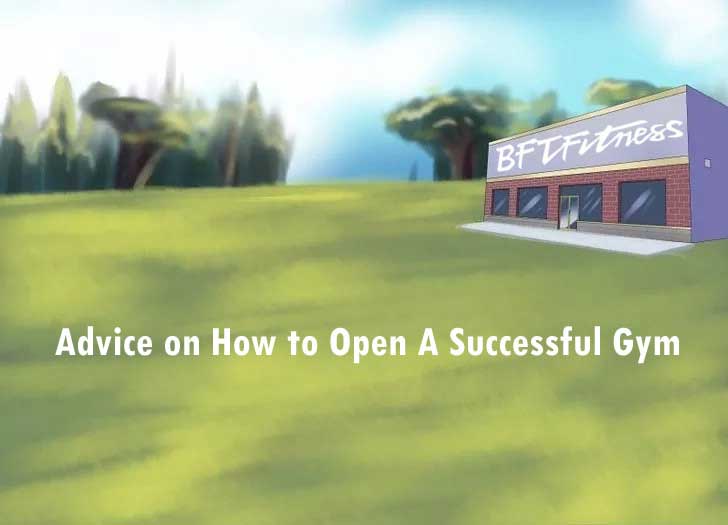 2. Determine who your gym will target.
Make phone calls or conduct door-to-door surveys to determine not only the age and sex of individuals in the area you wish to target, but also the physical activity level of these residents.
3. Raise capital or get a loan.
Like any business, opening a gym costs some money. Obtaining the space for your gym, buying equipment, modifying your building to accommodate the needs of your gym, hiring personnel, and registration/licensing fees can all be substantial cost barriers to open your gym. Most small business owners don't have the money up-front to pay for everything they need to open their business. In these cases, it's necessary to raise the money somehow — this is usually done by persuading wealthy investors to provide capital or simply by getting a loan.
♦ By some estimates, it can cost anywhere from $200,000 to $500,000, at bare minimum, to open a gym in a place like New York City. For a state of the art gym that features amenities and experienced personnel, the estimates can easily exceed $1 million.
♦ See: How to Find Investors for a Small Business and How to Get a Loan.
♦ Note that in both of these situations you will almost always be expected to provide a detailed business plan for the benefit of the people or entities providing you with the money to open your business. This business plan must offer a convincing explanation for how the business can quickly become profitable, or the investors/lenders are unlikely to provide money for your venture.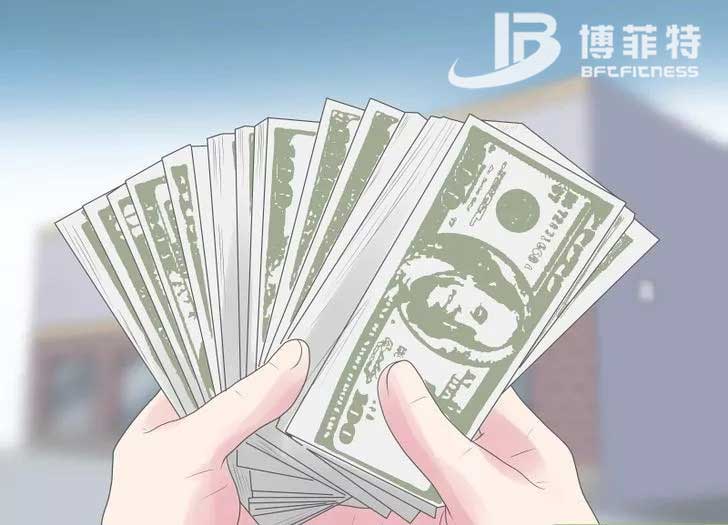 4. Consider the option of opening a franchise location.
One potentially lucrative option prospective gym owners have is to open a franchise gym, rather than their own independently-operated gym. In this situation, the owner runs the gym for a large chain with many other locations. The parent company usually covers the initial cost of opening the gym and either provides its own equipment or pays for equipment. However, in a franchise situation, most of the profits from the gym go to the parent company. The franchise location may also be subject to sales quotas.
♦ The parent company also offers its extensive resources to the gym owner, which can include a recognizable, established brand, training opportunities, connections, and financial support during "rough times".
♦ As with traditional forms of small business financing, franchise opportunities usually require you to submit a detailed business plan to the parent company.
♦ Be sure to carefully research the pros and cons of a franchise agreement before committing to it. Owning a franchise may sound appealing, but it's usually not a golden ticket when it's all said and done.
Stocking Your Gym
1. Provide areas and equipment for playing sports.
The best gyms offer a wide variety of exercise opportunities to their clientele. These exercise opportunities should cater to the naturally varying interests of the people who use the gym. One fun, relatively easy-to-provide type of exercise is sports. Many popular types of sports can be relatively cheap to offer and maintain. For instance, all that's needed for basketball is several regulation-size hoops, which can be placed indoors, outdoors, or both. Below are several types of sports you may want to offer at your gym (and the space and equipment required for each). Note that many gyms offer only a few of these sports, or none at all:
♦ Basketball: Regulation-sized hoops and court (can be indoor or outdoor; usually includes regulation floor markings)
♦ Soccer: Goals, regulation-sized field with regulation markings.
♦ Running: Track; usually includes starting marks and/or distance markers
♦ Baseball: Diamond/field or batting cages.
♦ Boxing/sparring: Indoor ring or gym, punching bags, gloves, and masks.
♦ Swimming: Indoor or outdoor pool. Olympic-sized is ideal but other sizes common.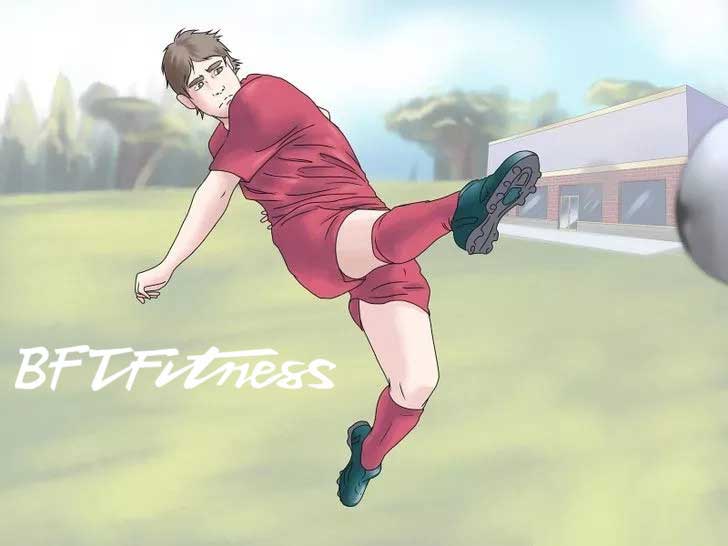 2. Buy free weights.
Members of your gym with serious fitness goals will often want to develop muscles, strength, and flexibility. This almost always refers to performing strength building exercises with "free weights" — dumbbells, barbells, kettlebells, and other resistance training tools. Nearly every serious gym will have at least one area of the gym dedicated to housing a wide array of free weights to members. Below are just a few of the types of free weights most serious gyms will offer:
♦ Deadlift mats
♦ Bicep curl racks
♦ Pullup/dip racks
♦ Racks of dumbbells with benches for upper body exercises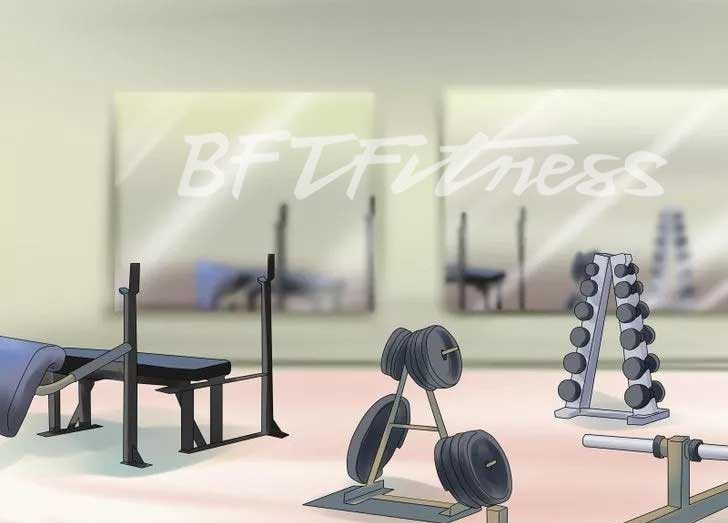 3. Buy isolation machines.
Most modern gyms offer isolation machines (sometimes called "Nautilus" machines after the brand name of a popular supplier) in addition to free weights. These machines allow members to exercise one muscle or group of muscles at a time by using the machine to lift adjustable amounts of weights. Though isolation machines can vary in their usefulness in terms of actual strength-building potential, casual gym members generally enjoy these machines because they make it easy to safely perform weight-lifting exercises. Treadmills,Spinning bike,Ellipticals,Upright Bikes,Recumbent Bikes,Rower,Climbers,Selectorized,Plate-Loaded,Cable Motion,Benches & Racks,Power rack,GROUP TRAINING,SYNRGY...Some types of isolation machines found in most gyms are:
♦ Leg press machines
♦ Lat pulldown machines
♦ Tricep extension machines
♦ Leg extension machines
♦ Chest fly machines
♦ Shoulder press machines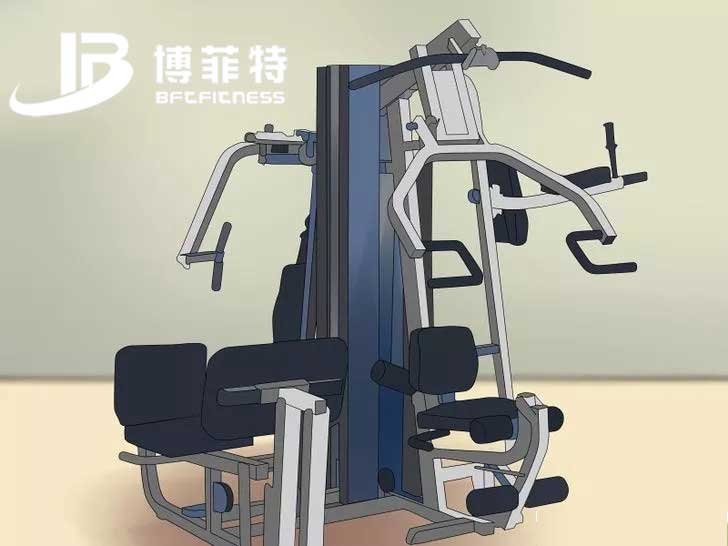 4. Buy cardio machines.
Today, most gyms are expected to offer multiple options when it comes to cardio. A wide variety of stationary machines allow members to perform cardio exercise without actually moving around the gym. It's not uncommon for large gyms to have "cardio rooms" packed with dozens of machines. Often, these cardio rooms contain electric fans and television sets to keep members comfortable and entertained while they exercise. Just a few of the types of cardio machines that many gyms offer are:
♦ Stationary bikes
♦ Elliptical trainers
♦ Treadmills
♦ Stair machines
♦ Rowing machines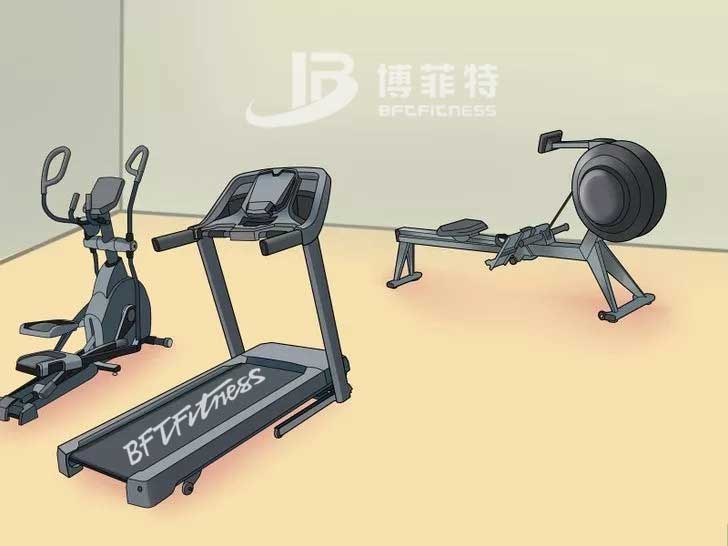 5. Offer exercise classes.
For some gym members, part of the benefit of going to a gym (as opposed to exercising at home) is the social aspect. For these people, exercising in the company of others can be more satisfying and rewarding than exercising alone. To cater to this type of clientele, you may want to offer group exercise classes or programs at your gym. These classes can require you to set aside some of the space in your gym and to hire qualified teachers, but you can offset these costs by charging fees for enrolling in these classes. Below are just a few types of fitness classes you may want to offer at your gym:
♦ Swimming lessons
♦ Martial arts classes
♦ Cycling groups
♦ Sports camps
♦ Yoga
♦ Pilates
♦ Zumba (or other rhythmic, dance-based exercise opportunities)
Hiring Qualified Personnel
1. Hire front-of-house staff.
The first employees a member usually comes across when walking into a gym are the greeters or front desk staff. These employees are the "face" of your gym, offering a clean, professional "front" and a friendly, welcoming initial interaction to your members. However, these employees are also responsible for loss prevention, ensuring that only registered, paying members enter the gym. In modern gyms, this is usually accomplished by scanning ID cards that are issued to each member upon registration.
♦ Since greeters and front-desk staff are relatively low-skill positions, they make perfect jobs for low-wage workers, like young students, part-time workers, community volunteers, and so on.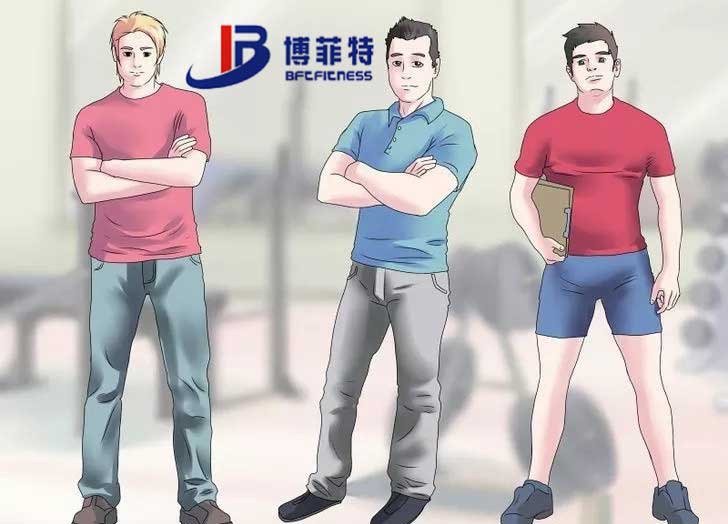 2. Hire qualified trainers.
Some gym members are willing to pay for the services of a qualified, experienced trainer to help them reach their fitness goals. These trainers are usually expected to guide their clients in dedicated one-on-one exercise sessions or small group activities. Trainers are also generally expected to provide clients with detailed plans for achieving their goals outside of the gym in the form of diets, activity schedules, and more.
♦ The qualifications that gyms look for in a physical trainer vary. Nearly all physical trainers are expected to be athletic and fit themselves and to possess a good knowledge of anatomy and healthy exercise practices. An academic background in health or biology may be required. Good physical trainers are also friendly, open, and personable with a wide variety of clients.
♦ Personal trainers can obtain certification from a variety of private agencies. However, the standards used by these agencies can vary greatly in terms of strictness. Some major fitness chains don't require their trainers to be certified by one of these private agencies.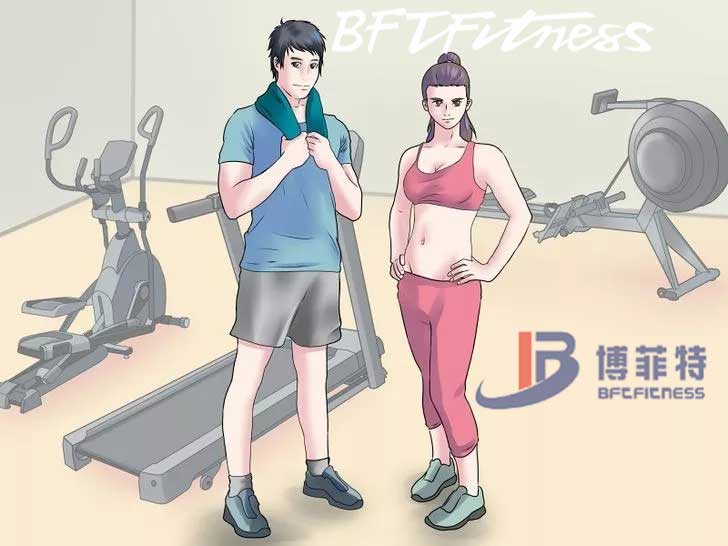 3. Hire exercise class leaders.
If your gym offers exercise classes (like yoga, Zumba, swimming lessons, etc.), you will need qualified people to teach these classes. These people can be members of your training staff or outside employees. Regardless of whether you hire from inside or outside your existing staff, you'll want to ensure you choose well-qualified individuals who have both the experience necessary to teach their class well and the ability to effectively manage large groups of people.
♦ Zumba and other brand-name exercise classes can require their teachers to receive certification from the company that produces and markets the exercise materials.
Usually, the certification process is relatively simple and requires brief coursework, a simple test, and a certification fee.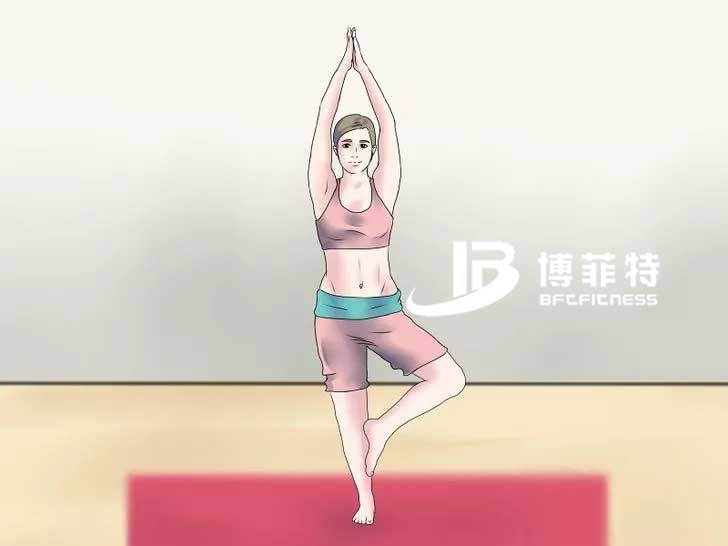 4. Hire maintenance and janitorial staff.
Like any brick and mortar business, gyms require cleaning and maintenance to ensure that the location remains functional, presentable, and safe. However, due to the nature of the activities that take place at a gym, the maintenance requirement may be higher than those of another business of a similar size.
♦ To ensure your gym runs smoothly, you'll need to hire janitors, groundskeepers, and other low-level maintenance staff. You may also want to subcontract your janitorial work to a janitorial company to eliminate the hassle of hiring dedicated staff.