How to open a gym or fitness center?we can help
As New Gym Specialists, at BFTFITNESS have one focus ONLY, to help people opening a fitness center or new gym by supplying State-of-the-Art fitness equipment at tremendous Discounted Package Pricing. Going the extra mile we offer our consulting services at no additional charge with each Gym Equipment Package sold.
We have an extensive background in the commercial fitness equipment sales industry dating back to 1986. Over the last 30 years, we have developed deep industry connections enabling us to offer you great Discounted Package Prices on cardio equipment, selectorized weight stack machines, free weight equipment, bench, life fitness,Hammer Strength dumbbells Leg Extension Abdominal ARM CURL machine and more.
Owning a fitness center or new gym is an exciting business opportunity
From the very beginning our guiding philosophy has always been to develop and maintain long term relationships with people. Building relationships that will last beyond the immediate sale and into the future. We know that opening a fitness center or gym is an exciting business opportunity. We work hard to help make sure that your new gym is filled with the proper amount of equipment. Making sure your new gym has the right mix of equipment that makes your gym a special place to train.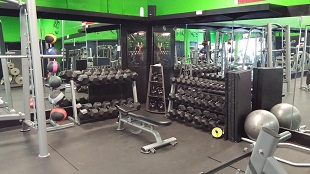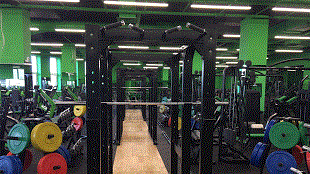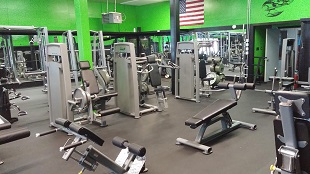 Any kind of new fitness center or gym
At BFTfitness.com, we work closely with you recommending the right fitness equipment for your new fitness center or new gym. No matter the type of fitness center or gym, it could be any of the following…
♦ Coed membership gym
♦ Personal training studio
♦ New 24/7 gym
♦ Hotel or apartment fitness complex
♦ Sports performance training center
♦ Women's only club
♦ Police or fire department
♦ Corporate fitness center
♦ Any other type of fitness facility
As part of our relationship with you, we work personally with you guiding you throughout the process so that you make the right decisions for your new gym needs.
You can trust the family at BFTfitness.com to give you honest answers, personal attention and the best Package Prices on the best equipment. We truly are as interested in your success as you are and, if we're not the best deal for you, we'll be the first ones to tell you.
Why not take advantage of all that we have to offer and become part of our family of satisfied new gym owners?
How to build a commercial gym?
Fitness is booming and with the ever increasing number of corporate wellness programs and health insurance incentives, opening a gym appears to be full of opportunity. However, with all of the different options (trends, facility type, commercial gym equipment, programming, etc.), taking that first step in opening up a gym can be quite daunting. This 3 part series will hopefully shed some light on where to begin and provide resources for learning more about the gym business.
What type of facility should I open? Deciding what type of facility you'd like to open is an excellent starting point. There are thousands of options ranging from the one stop shop that offers something for everyone to niche facilities. Aligning the type of facility you're planning on opening with the area demographics is paramount. For example, if the area you're opening in has a median resident age of 55, the population is over 60% female, and the estimated median household income is $23,000.00 you probably would not want to open up an Mixed Martial Arts facility that focuses on private grappling sessions.
Most government or small business assistance organizations will have a portal to access detailed demographic data in your area. In the U.S. for example, a resource called Stats America provides demographic data on the state, county and metro-area level.
Of course, possessing a certain degree of passion for the type of facility you're planning on opening and the clientele you'll be assisting will aid in overcoming adversity. Your genuine excitement and the enjoyment that you derive from running a business you truly believe in is one of the biggest advantages to succeeding.
Key Takeaways:
♦ Make sure your facility caters to the area demographics.
♦ Play to your strengths (e.g. don't open a Pilates studio if you're an avid CrossFitt-er).
♦ Be passionate about the business and love what you do.
Should I open an independent facility or purchase a franchise?
Depending upon your experience, you may feel quite confident in starting the business from the ground up with little to no outside support. This is an exciting approach as you'll have the freedom and flexibility to offer whatever you'd like inside of your gym and own the rights to your business. However, creating a strong brand and minimizing start up costs may become a challenge.
First time business owners and/or those new to the fitness industry may feel more comfortable purchasing a franchise. This strategy is usually a little more palatable compared to opening an independent facility as the concept has a proven track record, step by step support, and low start up costs. However, what you're gaining in support and purchasing power may limit your creativity in terms of the products, services, equipment, etc. that the franchise will allow inside of your facility. You will also likely need to budget for monthly royalties on top of an annual franchise fee in your business plan.
There are pros and cons for each approach so be sure to utilize a strategy that works best for your specific needs. A quick internet search will turn up hundreds of different fitness franchise opportunities. You may also want to consider joining an industry organization, like IHRSA, for access to industry reports and business resources that can give you more insight into these topics.
Key Takeaways:
♦ Independently owned facilities can offer more freedom / flexibility but may lack brand recognition.
♦ Franchises offer a great deal of support but there is a cost associated with this infrastructure.
♦ Do what's best for your specific needs.
How should I fund the project?
Business practices and financial disciplines are as varied and diverse as there are stars in the galaxy. There is no financial "holy grail" when it comes to planning the financial end of your gym business. However, making sure that your financial strategy fits within your means, is conducive to continued growth, and is free of any hidden fees should be staples of any plan.
One of the most common funding options is the use of a Small Business Administration (SBA) loan. This will likely offer the most competitive rates and allow you to allocate funds to be used toward tenant improvement (TI) costs (flooring, lockers, mirrors, etc), and equipment. However, the application and approval process is rather extensive and may not work with your business timeline.
Other gym owners prefer utilizing equipment leases or finance options directly through the fitness equipment manufacture, as this offers a great deal of convenience. However, rates may not be as competitive compared to an SBA loan or third party leasing/financing company but the terms are generally very straight forward and have no hidden fees. Unfortunately, the lease amount is only applicable to the company's equipment so TI and other equipment cannot be included.
Gym owners who are looking for leasing convenience with a little more freedom, may have better luck going through a third party company because they can sometimes offer rates that are slightly more competitive than what fitness equipment manufactures are able to extend. Furthermore, some of these companies will even cover TI expenses and other equipment costs. However, residual lease (no ownership of the equipment at the end of the agreement) practices that do not offer a "buy out" option are commonplace and can leave gym owners in a difficult situation. Good buy out options allow the leaser full ownership of the equipment and possess a higher percentage of equity in the business compared to what's offered in residual values.
Whether you're utilizing a traditional loan, leasing to own or utilizing a residual lease, make sure to partner with a fitness equipment manufacture whose products hold a high resale value and have spare parts that are readily available.
Key Takeaways:
♦ Ensure that your financial strategy is within your means and conducive to continued growth.
♦ Read the fine print and be cognizant of any early pay off penalties.
♦ Know the difference between leasing to own and a residual lease.
♦ Partner with an equipment manufacture that has a high resale value and continues to manufacture parts for older models.